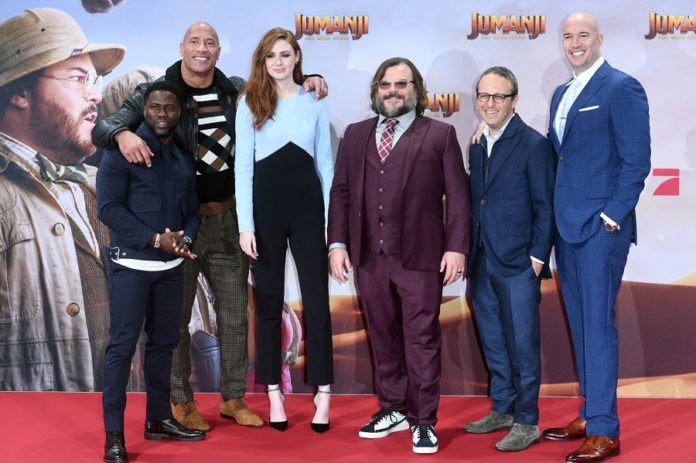 'Jumanji: The Next Level' feierte am Abend des 4. Dezember 2019 seine große Deutschlandpremiere im Berliner Sony Center. Mit dabei die Hauptdarsteller des Action-Abenteuers Dwayne Johnson, Jack Black, Kevin Hart, Karen Gillan sowie Regisseur Jake Kasdan und Produzent Hiram Garcia.
Der winterliche Rote Teppich lockte – wie schon vor zwei Jahren zu 'Jumanji' – viele Fans, Prominente und Gäste an.
Am 12. Dezember startet 'Jumanji: The Next Level' in den deutschen Kinos.