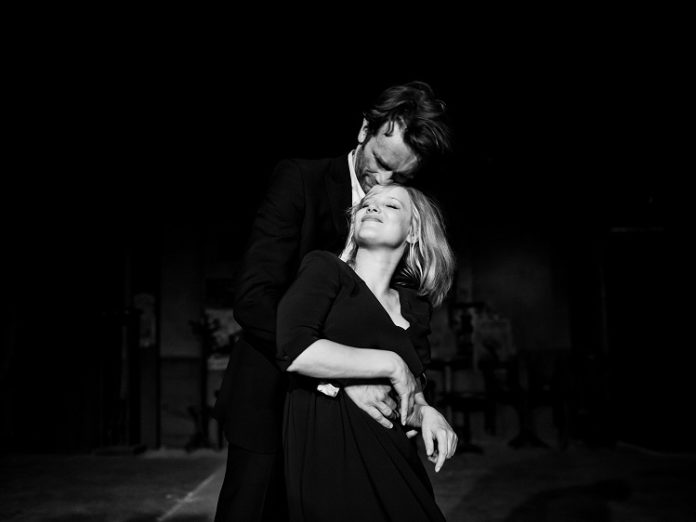 Am Abend des 15. Dezember 2018 sind im spanischen Sevilla die Preisträger der 31. European Film Awards ausgezeichnet worden.
Zum europäischen Film des Jahres wurde das polnische Drama von Paweł Pawlikowski 'Cold War' ausgezeichnet.
Über 3.500 Mitglieder der European Film Academy haben folgende Preisträger gekürt:
EUROPEAN FILM 2018:
'Cold War'
Polen, Großbritannien, Frankreich
Drehbuch & Regie: Paweł Pawlikowski
Produktion: Ewa Puszczyńska & Tanya Seghatchian
EUROPEAN COMEDY 2018:
'The Death of Stalin'
Frankreich, Großbritannien, Belgien
Regie: Armando Iannucci
Drehbuch: Armando Iannucci, David Schneider, Ian Martin
Produktion: Yann Zenou, Laurent Zeitoun, Nicolas Duval Adassovsky, Kevin Loader, Sidonie Dumas
EUROPEAN DISCOVERY 2018 – Prix FIPRESCI
'Girl'
Belgien, Niederlande
Regie: Lukas Dhont
Drehbuch: Lukas Dhont & Angelo Tijssens
Produktion: Dirk Impens
EUROPEAN DOCUMENTARY 2018:
'Bergman – A Year In A Life'
Schweden, Deutschland
Regie: Jane Magnusson
Produktion: Cecilia Nessen, Fredrik Heinig & Mattias Nohrborg
EUROPEAN ANIMATED FEATURE FILM 2018:
'Another Day of Life' 
Polen, Spanien, Belgien, Deutschland, Ungarn
Regie: Raul de la Fuente, Damian Nenow
Drehbuch: Raul de la Fuente, Amaia Remirez, David Weber, Niall Johnson, Damian Nenow
Produktion: Jarosław  Sawko, Amaia Remirez, Ole Wendorff-Østergaard
Animation: Rafał Wojtunik, Rafał Kidziński, Dominik Wawrzyniak
EUROPEAN SHORT FILM 2018:
'The Years'
von Sara Fgaier
Italien/Frankreich, Dokumentarfilm, 20 min.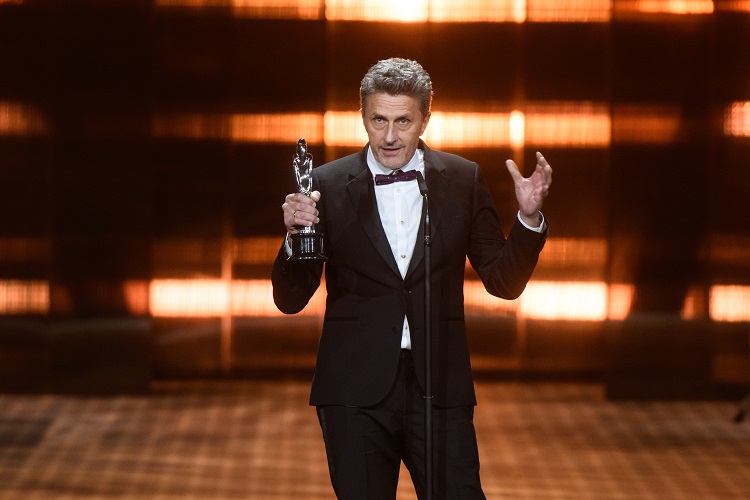 EUROPEAN DIRECTOR 2018:
Paweł Pawlikowski für 'Cold War'
EUROPEAN ACTRESS 2018:
Joanna Kulig als Zula in
'Cold War'
EUROPEAN ACTOR 2018:
Marcello Fonte als Marcello in
'Dogman'
EUROPEAN SCREENWRITER 2018:
Paweł Pawlikowski für
'Cold War'
EUROPEAN CO-PRODUCTION AWARD 2018 – Prix EURIMAGES
Konstantinos Kontovrakis und Giorgos Karnavas
PEOPLE'S CHOICE AWARD 2018 für Best European Film
'Call me by your Name'
Italien, Frankreich
Regie: Luca Guadagnino
Drehbuch: James Ivory, Luca Guadagnino
Hauptdarsteller: Armie Hammer, Timothée Chalamet
Bereits verkündet wurden die Preisträger der EXCELLENCE AWARDS 2018 :
EUROPEAN CINEMATOGRAPHER– PRIX CARLO DI PALMA:
Martin Otterbeck für 'Utøya 22. Juli'
EUROPEAN EDITOR:
Jarosław Kamiński für
'Cold War'
EUROPEAN PRODUCTION DESIGNER:
Andrey Ponkratov für
'Leto'
EUROPEAN COSTUME DESIGNER:
Massimo Cantini Parrini für
'Dogman'
EUROPEAN HAIR & MAKE-UP ARTIST:
Dalia Colli, Lorenzo Tamburini & Daniela Tartari für
'Dogman'
EUROPEAN COMPOSER:
Christoph M. Kaiser & Julian Maas für
'3 Tage in Quiberon'
EUROPEAN SOUND DESIGNER:
André Bendocchi-Alves & Martin Steyer für
'Der Hauptmann'
EUROPEAN VISUAL EFFECTS SUPERVISOR:
Peter Hjorth für
'Border'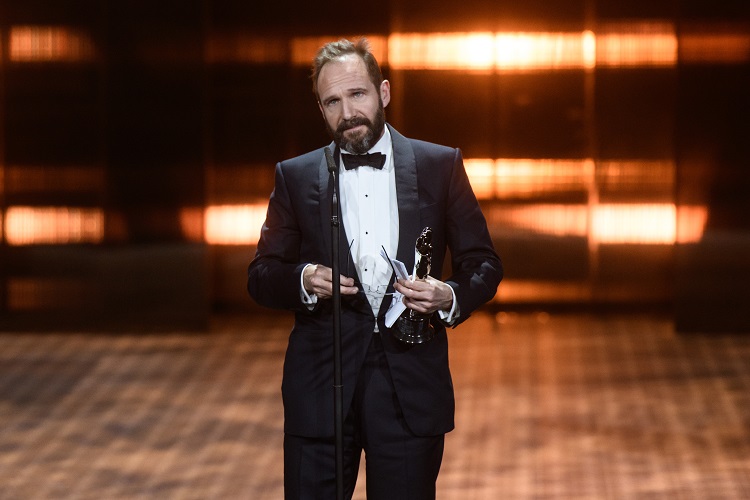 Ralph Fiennes wurde 2018 für seinen Europäischen Beitrag zum Weltkino ausgezeichnet und nahm als Ehrengast an der Verleihung des Europäischen Filmpreises teil. Ebenso wie Carmen Maura, die in diesem Jahr den Preis für ein Lebenswerk erhielt und Constantin Costa-Gavras, der mit dem Ehrenpreis vom EFA-Präsidenten und Vorstand geehrt wurde.